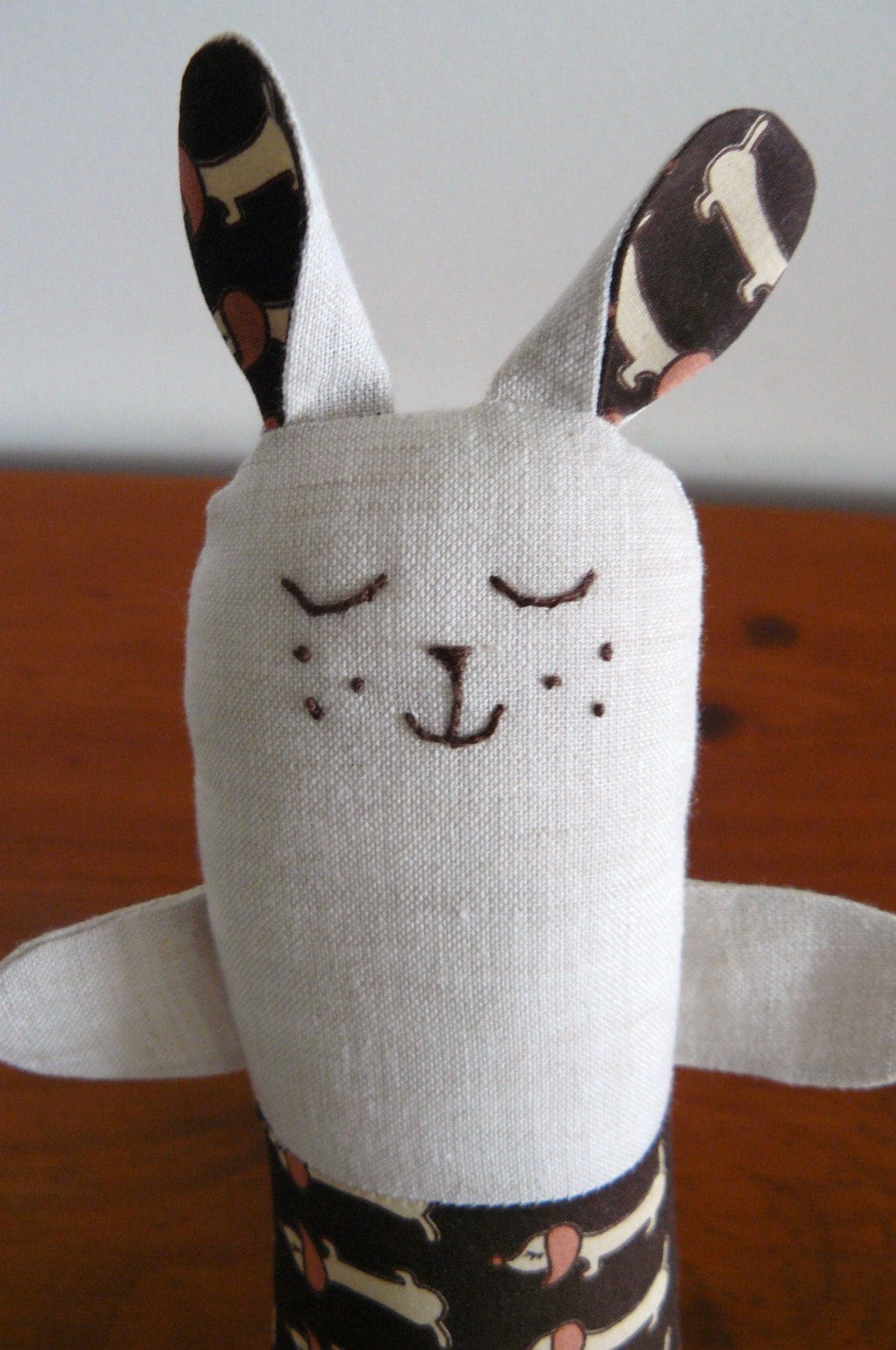 "I'm full of corn!" shouts
puppy
.
I did a little research recently on eco toy stuffing and thought I'd pass on a couple of posts I found. I'm using corn stuffing at the moment which if you check out
this excellent post
you'll find out that it's 100% corn derived, has very low flammability and is non-allergenic (yay!! screams my inner hayfever/asthma/eczema self - although since I gave up dairy that's no longer an issue but it sure is nice to use a product that I know won't aggravate allergies in little ones).
Here's two excellent posts to ponder if you're thinking of giving up that petroleum-based plastic polyfil:
Oh My Green :: Eco-friendly toy stuffing
Funky Friends Factory :: Toy stuffing
And if you're using an eco toy stuffing or have some stuffing tips leave a comment, would love to know your thoughts!